The Jerks are highly experienced and trained formation pilots who have been a part of the Warbird community for most of their lives. They are only moderately grumpy.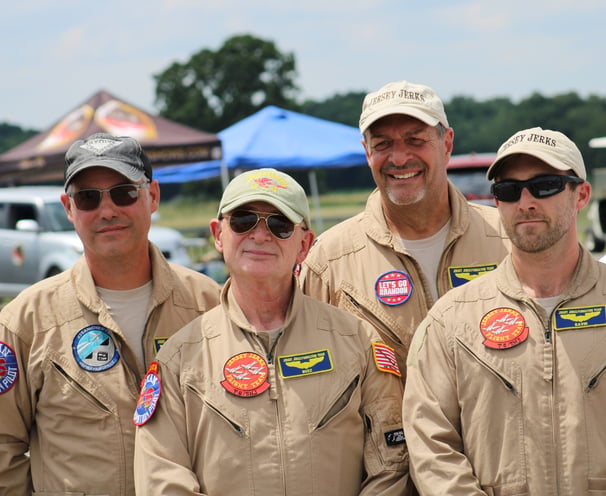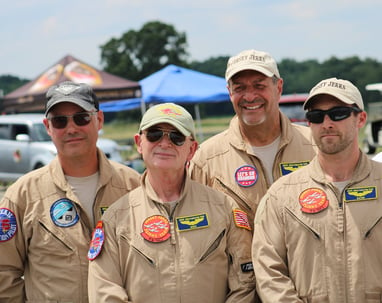 The Texan/SNJ is one of the most important aircraft ever designed. During WWII in the US Army Air Forces every pilot earned his "wings" from training in this North American aircraft.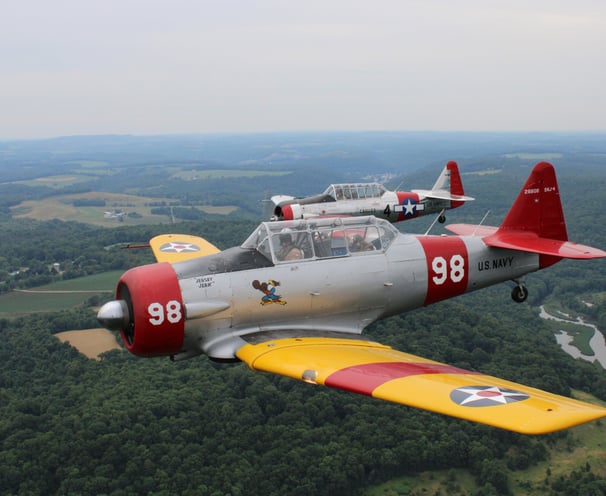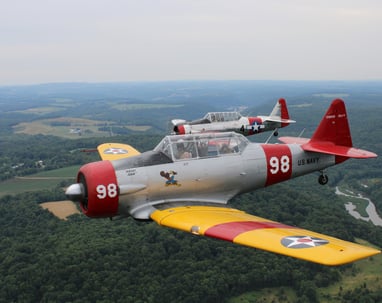 A collection of photos from our recent airshow performances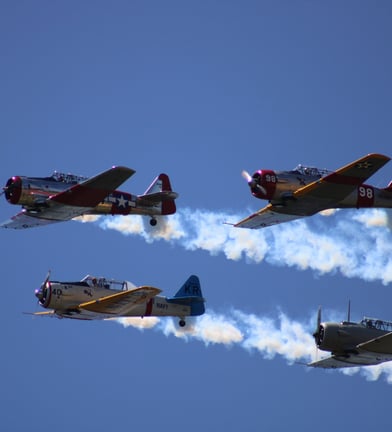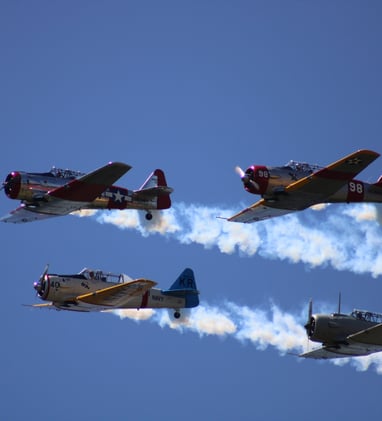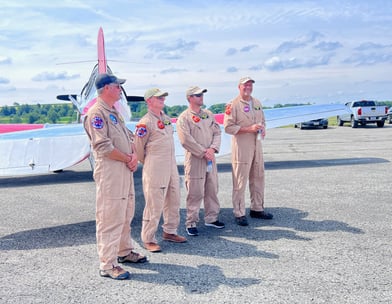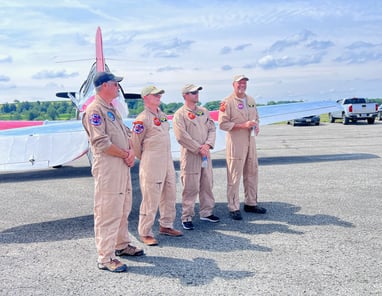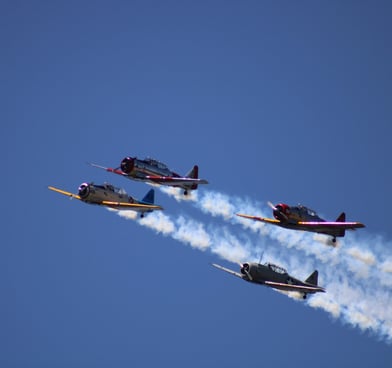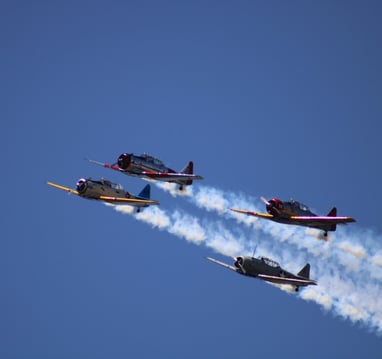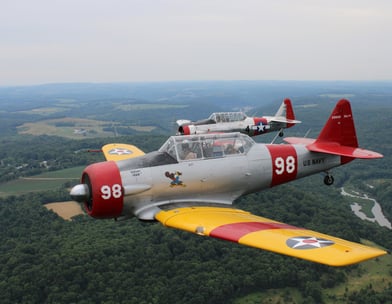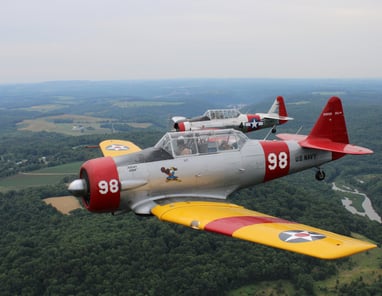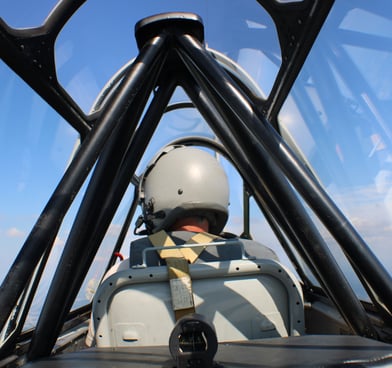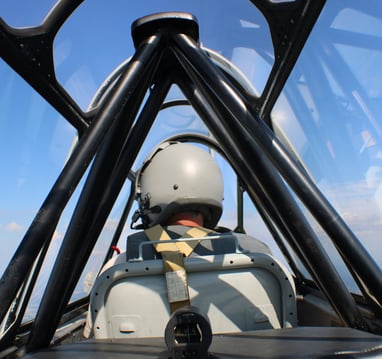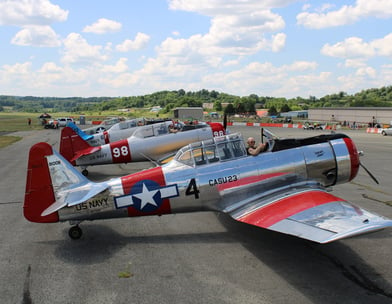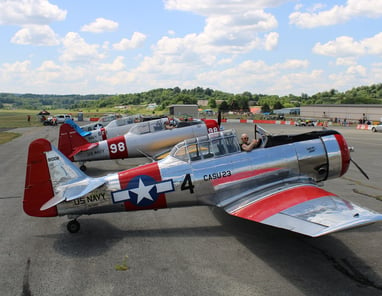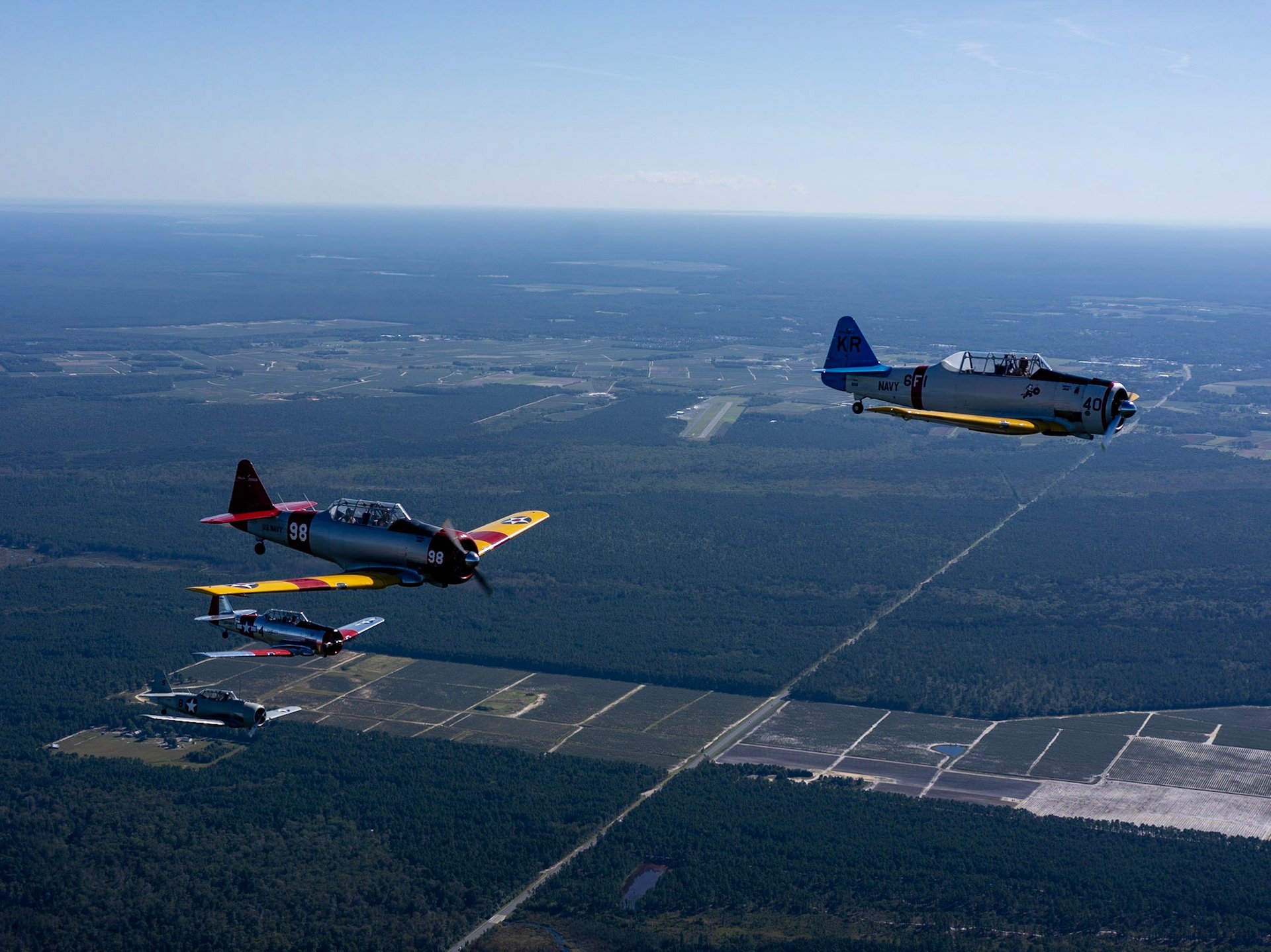 Kevin, Ed, Bob and Buzz began informally flying together at the Annual WWII airshows in Geneseo NY starting in the 1980's. Over the years and with lots of training, practice and finally formation certification we became a team. Today Ed's son Gavin and Bob's son John are also flying with the team.